Whether you're an Australian who's moved interstate, an expat who's taken the leap to move overseas or just wanting to expand your social circle, the idea of meeting people and making friends in a big city can be daunting. Sydney has a bad rap for being cliquey and hard to break into, and for anyone who's been here through the lockdowns, it's definitely been more difficult than normal to create those intimate connections that we all genuinely need.
We've got some solutions, though! You may not know it, but there are some amazing small businesses out there that are doing great work to cultivate connection, community and social wellbeing in Sydney. Here are some unique ways to meet people and make friends in Sydney (other than the basic Meetups and Internations)!
Join a small-group tour
All of our tours are perfect for people who want to learn to get out and meet people!
Whether you're new to Sydney or you were born-and-bred here, we designed all of our tours with solos and single guests in mind. Our Secret Bar Crawl is probably the best way to meet people, with a maximum group of 12 guests and an expert guide to facilitate connections as we weave our way around secret bars in Sydney. On this tour, around 75% of guests come on their own – that's 6 to 8 solos on every tour!
If you're not big on drinking, that's cool too – the night is all about having fun in safe, comfortable setting, and the bar crawl attracts a range of ages and backgrounds. Most of our guests are in their (mid to late) 20s, 30s and 40s, but everyone is welcome – provided you're over 18 and you're to keen to explore, connect and have a good night out!
Alternatively, our Hidden Sydney walking tour is a more casual affair that uncovers a less-touristy side of Sydney – while still entertaining with classic Aussie cultural icons like the flat white and Tim Tams. Or if you're a foodie, we'll take you to either Chinatown or Newtown on the best food tour you've ever been on!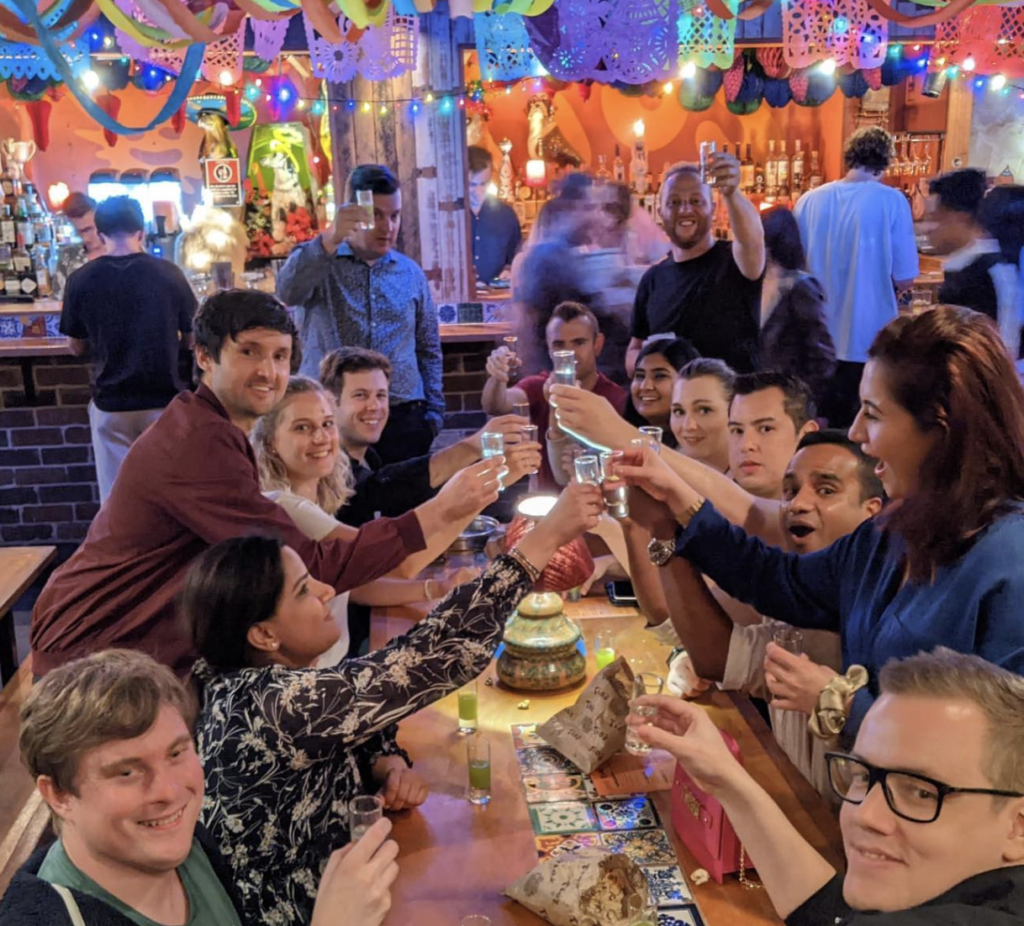 Find mates, not dates
A brilliant way to meet people with similar interests, Foura matches you with three 'like-minded legends' for a fun night out in Surry Hills. Tam, the brains behind the algorithm, created Foura after moving to Sydney six years ago and is passionate about bringing people together. If not to create special connections, then to have a fun night out with a story to tell afterward!
After going on one myself, I can definitely confirm Tam does a great job organizing it all and I had a lot in common with my pod. Thanks, Tam!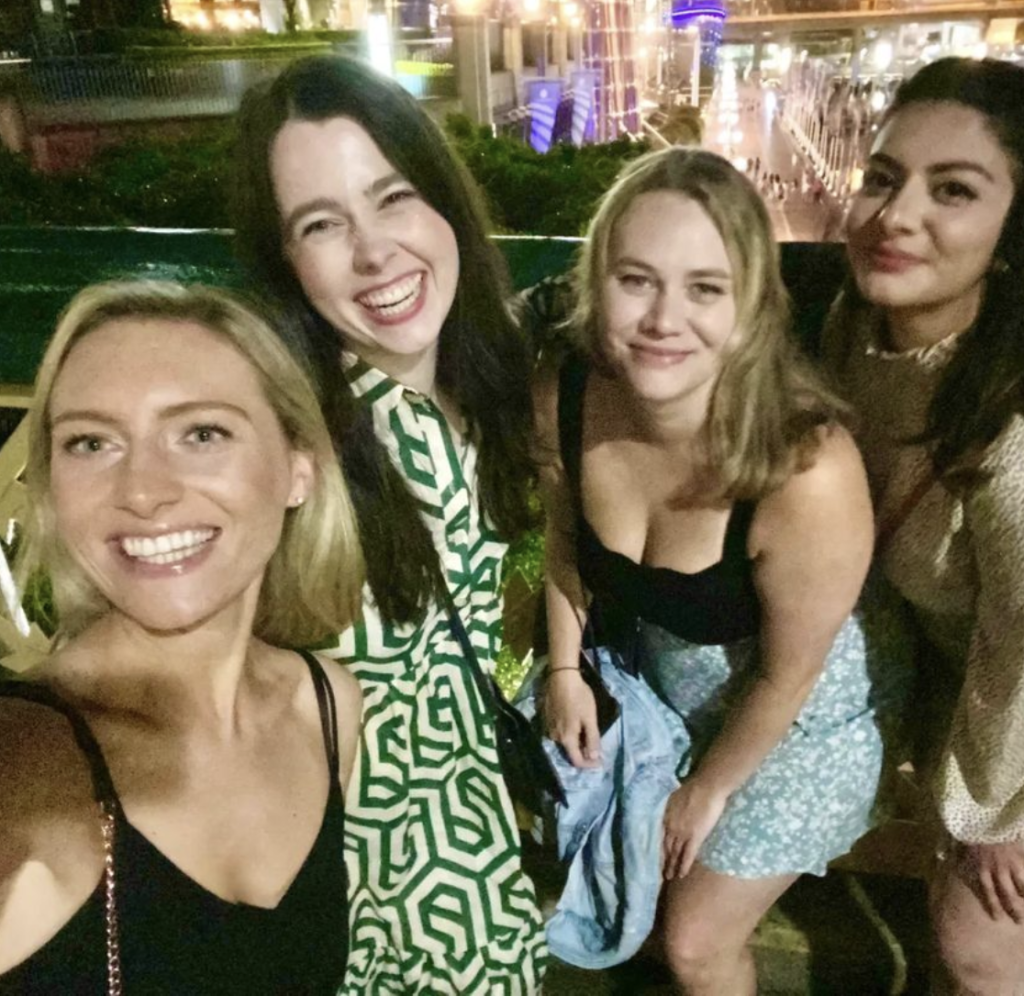 Laugh, drink and learn some lingo
If you're into the international scene and love to speak or learn languages, the Lingual Mingle club has what you need!
Every Monday eve, the social club takes over The Noble Hops in Redfern for an evening of drinks, language learning and good fun all around. On Wednesday nights they're over at the Pyrmont Bridge Hotel for any inner city lifers out that way.
We haven't been before but it looks awesome! Check out their Instagram for more info.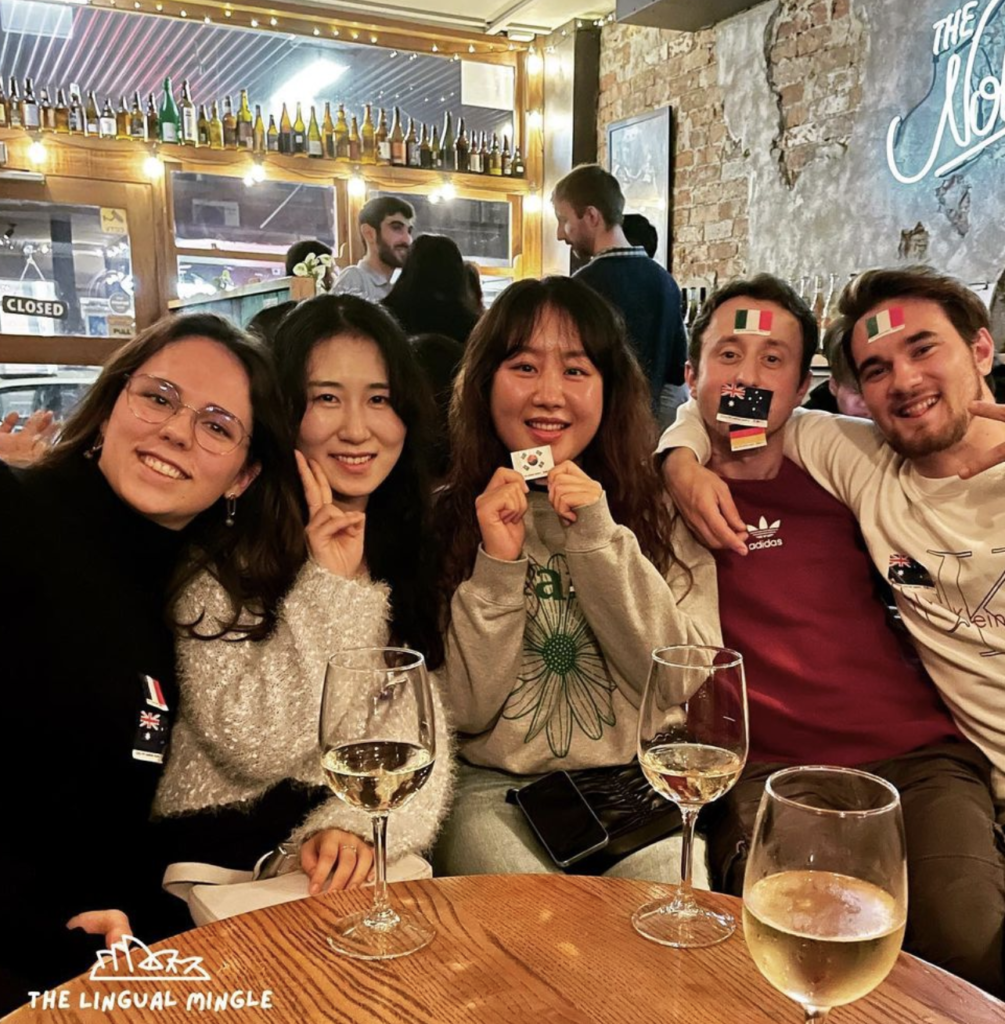 Rise and shine for a sunrise social
More of a sunrise, swim and coffee person? Then you've got to join a Sydney Sunrise Social! Put on by A County Down Under, every Saturday morning a group gets together at the Life Saving Club to watch the sunrise over beautiful Bronte Beach.
We recommend a coffee or hot chocolate during Winter, but swimmers are a definite go during Summer! Everyone is welcome so it's worth checking out if you're in the Eastern Suburbs.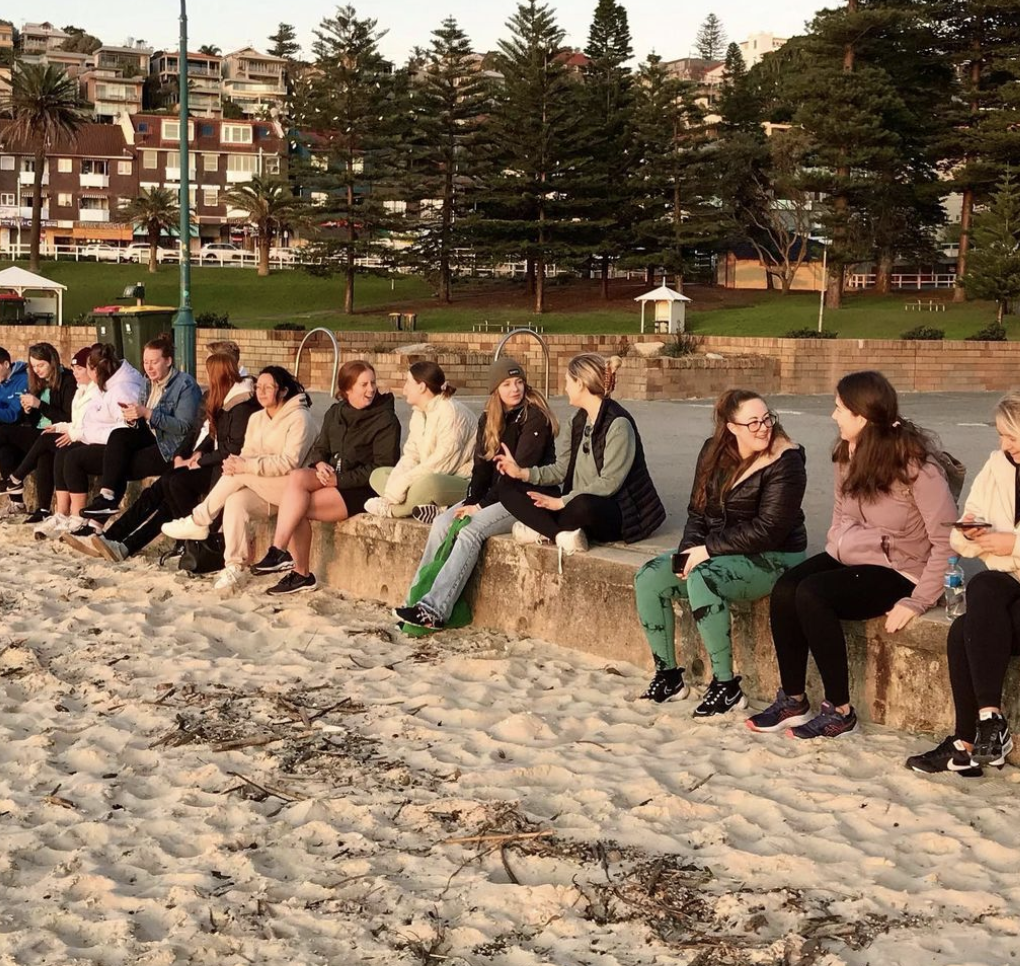 Sign up for a sports team
Love to play sports but not sure where to start? JustPlay has created an awesome platform that connects you with others interested in playing the same sports. Whether you're into Basketball, Netball, Cricket, Volleyball or Touch; JustPlay has a wide variety of sports to choose from. They even offer multi-sports options!
Sign up, fill in your preferences and let JustPlay do the work for you. Their FAQ provides answers to common questions like skill levels, when seasons start, locations and more.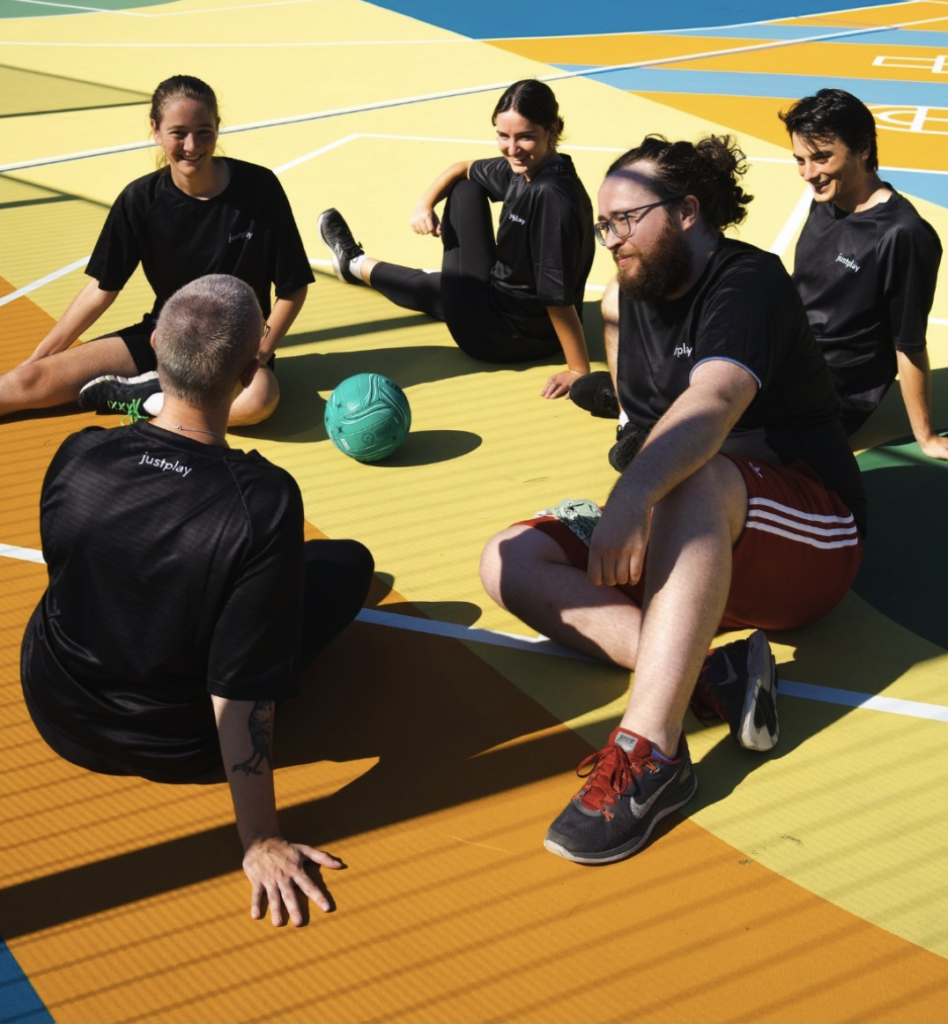 Find your Facebook groups
This recommendation isn't as straightforward but we think it's just as important to find and cultivate community in Sydney. If you haven't already, find Facebook groups that relate to you. These groups are really useful when you're new, can help you get familiar with your surroundings and provide another way to connect with similar people.
Members are generally super helpful and happy to answer questions you may have. Here are some ideas for example:

Suburb where you live: "Glebe Locals" "Pyrmont & Ultimo Locals", "Bondi Junction Local Loop"
Country of origin: "Americans in Sydney", "English around Sydney"
Interests: "Crazy Indoor Plant People Australia"
General: "Sydney Girls Meet-ups 2022"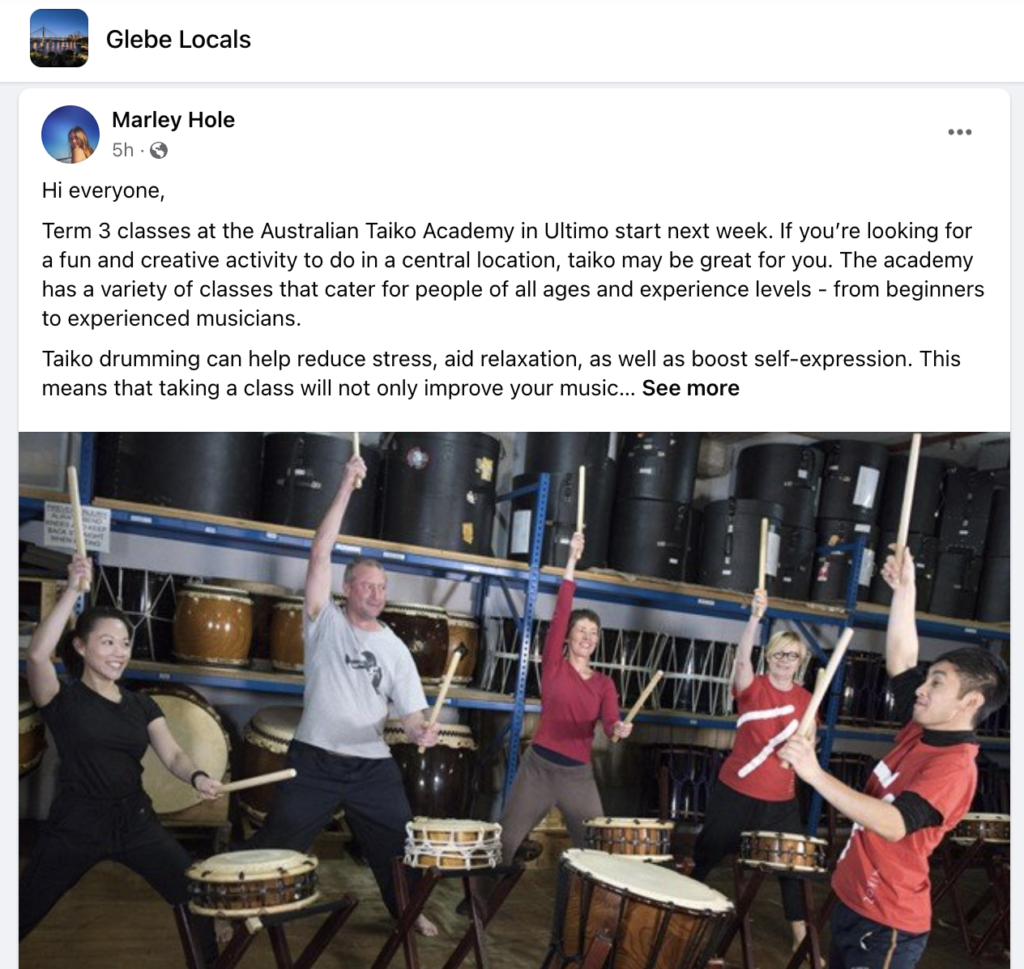 Get out of your comfort zone
While it can be scary to meet people and make new friends, there's no shortage of options available to make it happen. These ideas are just a few examples of how businesses are investing in the importance of cultivating social connections in Sydney.
You're not alone in this, so we hope these unique ways to meet people in Sydney help encourage you to get out there, make some friends and have an awesome time! If you've found this article useful or have any other great ideas, send us a message on Instagram, we'd love to hear from you.
We look forward to seeing you out and about in Sydney – hopefully on one of our tours!